About
Excalibur Almaz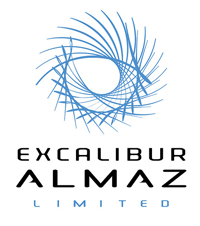 Excalibur Almaz Limited (EA) is an international commercial space transportation company based in the Isle of Man. Its goal is the affordable and reliable transportation of humans and cargo to Low Earth Orbit, libration point, the Moon and beyond.
EA is building a private space program, starting with a transportation system using proven equipment and launch services. The company's goal is lunar exploration, libration point missions, asteroid mining and other long term business in space. Excalibur Almaz can accomplish customer requirements at lower costs, achieving operational objectives in reduced time with lessened risk of safety issues, regulatory constraints and liability challenges, by using proven heritage hardware.
EA owns four RRV (Reusable Reentry Vehicle) capsules and two large Salyut-Class Spacecraft. The reusable reentry capsules can carry three passengers to Low Earth Orbit (LEO). The two Spacecraft are equivalent to the Russian Mir core or the International Space Station (ISS) Zarya module. EA has developed a plan to dock an RRV to a Salyut-Class Spacecraft in LEO and use the combined spacecraft as a transportation system to the moon, libration points, asteroids and deep space.
Excalibur Almaz RRVs and Salyut-Class Spacecraft are tested and possess a history of reliability. This capability offers multiple mission profiles and unique opportunities to the customer. EA has the core leadership, support advisors and professional relationships to establish and operate this private space transportation company. The EA team is experienced in spaceflight ops, complex technical environments, program safety and international business challenges.
Excalibur Almaz's goal is to create an affordable commercial space transportation to Low Earth Orbit, Lunar Orbit, Near Earth Objects and deep space.